I couldn't stay away...
I had work off to today and went to the sale around 11am and found some amazing things !
The sale is definitely worth going to especially if you are willing to wait for the new things to come out of stock room. Girls were crazy but were nice at the same time :).
Left: Beige Mackage Kenya Leather Jacket in x-small for $199 (retails for $575!)
This was a steal, the girl that originally had it tried it on and put it back on the rack, I thought it wasn't my size but when I looked I was thrilled !
Right: Wilfred lace tank in xx-small for $9.99 (retails for $70)
Another steal and another girl just put it back !
stock photos:
Mackage Kenya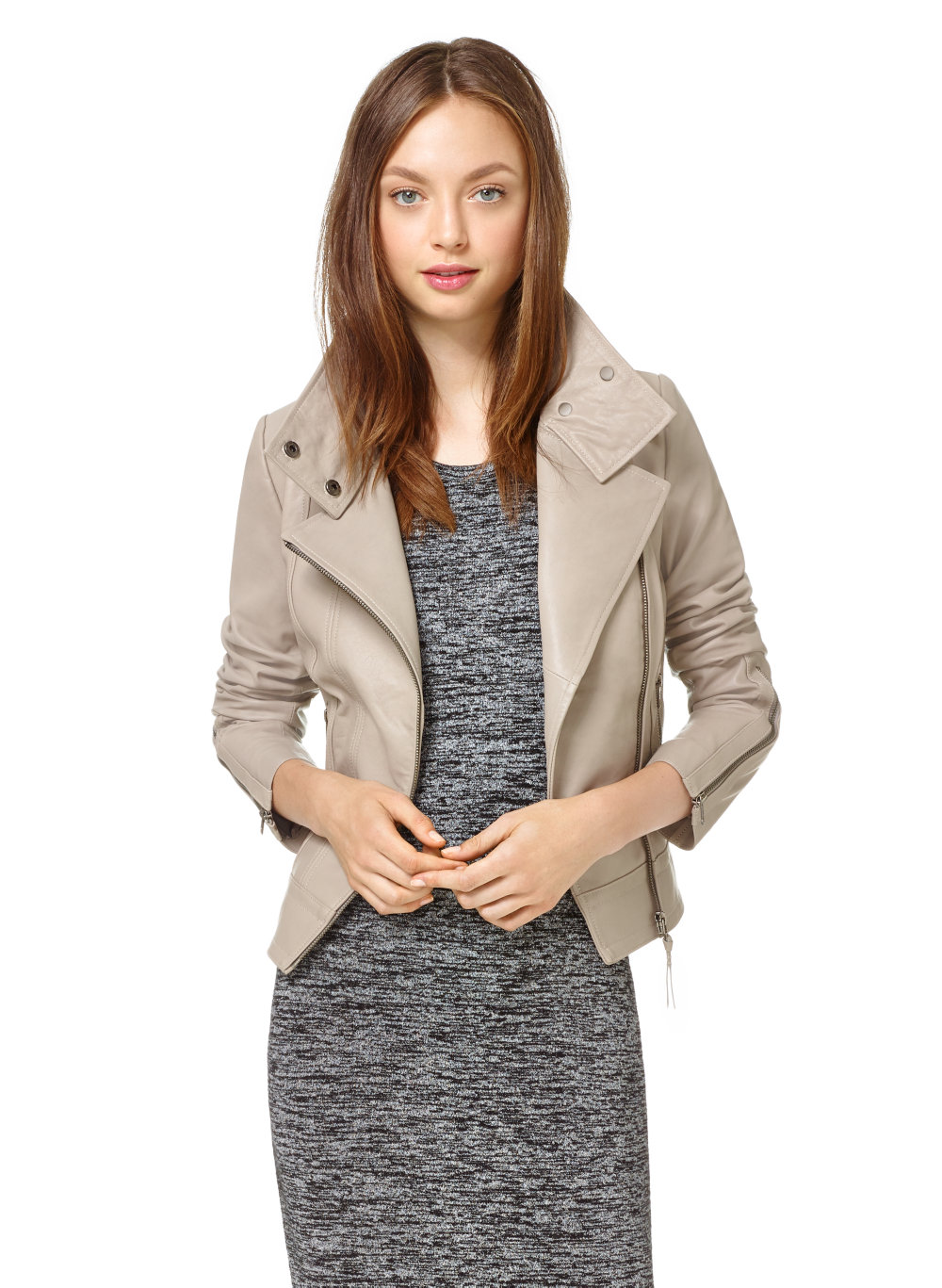 Lace top:
I calculated what I have spent so far (this trip and Tuesday's trip) versus what the retail prices are and I have to say I did really good.
Total retail (with tax) = $1016.96
Total spent (with tax) = $323
Total saved = $693.96
I still can't I found the coat in my size, I am so in love. I will definitely be going back one more time before it ends, maybe twice !